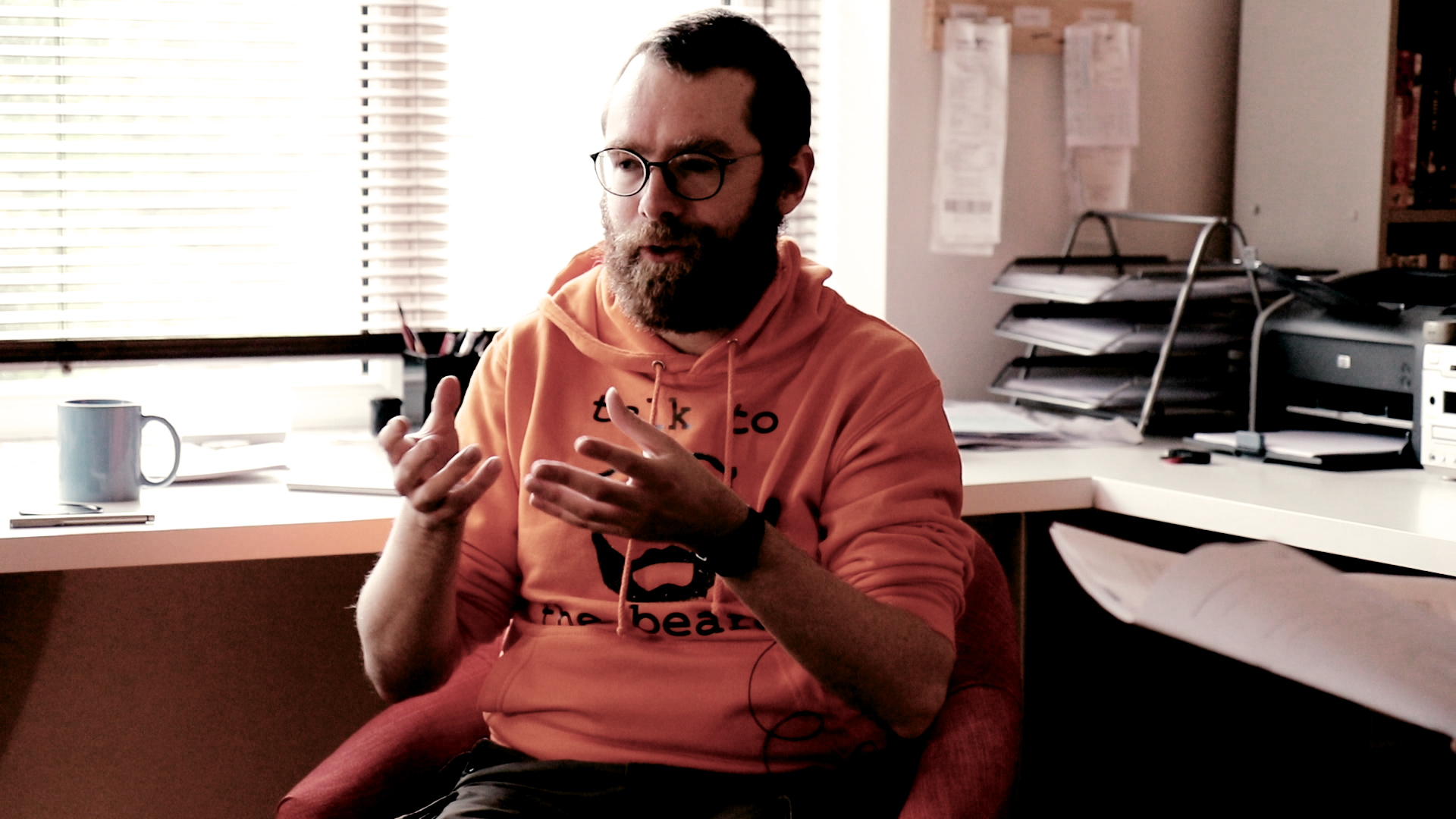 'Brilliantly imaginative'—Tom Service, The Guardian
'A striking musical imagination'—Paul Driver, The Sunday Times
James Olsen is a British composer, musicologist and music educator, and is the founder of Olsen Verlag. He is an Affiliated Lecturer at the Faculty of Music, University of Cambridge, and a trustee of the Society for Music Analysis. Born in London in 1982, James read music at King's College, Cambridge, where he gained a double starred first, and studied composition with Wolfgang Rihm in Germany and with Julian Anderson, Colin Matthews, Robin Holloway, Michael Finnissy and Adam Gorb in the UK. He received a PhD in musicology from Royal Holloway, University of London in 2009 with a dissertation on 'Understanding Understanding through the Creative Responses of Listeners to The Rite of Spring', supervised by Professor Nicholas Cook and funded by the Arts and Humanities Research Council.
Composing
James has seen performances of his music by orchestras and ensembles including the London Symphony Orchestra, the London Sinfonietta, the Philharmonia Orchestra, the Britten Sinfonia, Deutsches Symphonie-Orchester Berlin, the BBC Singers, the Galliard Ensemble, Tête à Tête opera and Minguett Quartet and by, amongst others, George Benjamin, Martyn Brabbins, Nicholas Cleobury, Clio Gould, Dominic Grier, Timothy Henty, Rolf Hind, Gweneth-Ann Jeffers, Simon Lepper, Sarah Leonard, Tim Mead, David Porcelijn, Nicholas Rimmer and Paul Watkins.
He first came to attention at the age of 16, when his wind quintet Imbroglio was performed by the Galliard Ensemble at the South Bank Centre and released on the ensemble's debut commercial CD; Gramophone magazine described the piece as 'an uncommonly assured and thoroughly engaging essay from a precocious figure' and The Times declared him a 'great British hope'.
He has received commissions from, amongst others, the BBC, the Britten-Pears Foundation, the Britten Sinfonia, Deutsches Symphonie-Orchester Berlin, Klangspuren Schwaz, the London Sinfonietta, the London Symphony Orchestra, Tête à Tête opera and Wigmore Hall.
Three commercial recordings of his music have been released, including a recording of Chameleon Concerto, performed by Clio Gould, Rolf Hind and the London Sinfonietta and conducted by David Porcelijn, which was released as part of the London Sinfonietta's Jerwood Series on NMC. James's music has been broadcast by BBC Radio 3 in the UK and by DeutschlandRadio Berlin and Kulturradio in Germany.
His arrangement of Mahler's Des Knaben Wunderhorn songs for voice and chamber ensemble was first performed by Ann Murray DBE, Simon Keenlyside, the Belcea Quartet and others conducted by Paul Kildea at Wigmore Hall, and was subsequently performed on tour around continental Europe by the London Sinfonietta conducted by David Atherton.
Musicology and teaching
James is an Affiliated Lecturer at the Faculty of Music, University of Cambridge, and College Teaching Associate in music at St Catharine's College, University of Cambridge. He lectures and supervises undergraduates at the University of Cambridge, where he teaches composition and topics in the history and analysis of music from 1700 to the present. He also teaches composition privately.
James is a trustee of the Society for Music Analysis, and its Widening Participation and Outreach Officer. He is a member of the Society for Music Analysis and the Royal Musical Association.
His research interests include the analysis of music from 1700 to the present, musical hermeneutics, critical theory, music education, music literacy, and the critical editing of music.
Recent compositions
Recent composition projects include a large work commissioned by the Bournemouth Symphony Orchestra to commemorate the 75th anniversary of D-Day and performed as part of the national commemorative events in Portsmouth on 7 June 2019, scored for children's choir, 4 children narrators, 11 professional musicians from the Bournemouth Symphony Orchestra, an orchestra of community musicians and live video.
Current projects include a 'composed liturgy' commissioned by Ely Cathedral for 250 schoolchildren to perform alongside Ely Cathedral choir and members of the Britten Sinfonia. This piece was originally scheduled to be performed in June 2020 but has been postponed due to the Covid-19 pandemic.
Recent conference papers and presentations
'Heretical pitch organisation in Messiaen's Le Banquet Céleste', Royal Musical Association 59th Annual Conference. University of Nottingham, 14–16 September 2023.
'"SHIRT RIP!!!": Knower's "live band sesh" videos as popular music analysis', Oxford Music Analysis Conference 2023. Oxford University, 6–8 July 2023.
'Directional tonality and double-tonic complexes in Thomas the Tank Engine video mashups', Royal Musical Association 58th Annual Conference. Durham University, 8–10 September 2022.
'The immanent critique of Formenlehre: Revisiting the Finale of Mahler's First Symphony', Newcastle Music Analysis Conference 2022. Newcastle University, 11–13 July 2022.
'The return of the "gentleman scholar" in musicology?', Music and the University: History, Models, Prospects. City, University of London, 7–9 July 2022.
'The fantastic and the human: Understanding the relationship between octatonicism and tonality in Messiaen's Le Banquet Céleste and Back to the Future', Cambridge University Music Faculty colloquium, 26 January 2022.
Olsen Verlag
In 2017, James founded Olsen Verlag with the aim of bringing classical music to wider audiences, and to support musicians, especially young musicians, through various projects. Since then, hundreds of children and adult community musicians have participated in our projects involving the commissioning of new works by James, and we have helped organisations secure over £70,000 in funding for these projects.
James also has a YouTube channel aimed at giving aspiring young composers and musicians an insight into the life of a professional composer.